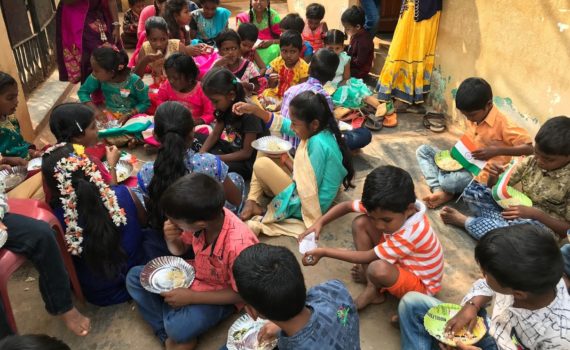 Orphanage Pics 2019
There are more than 20 million orphans in India and the number is growing everyday. Many of these children are on the streets because of their parents dying from HIV / AIDS, addictions or poverty. The children are left to fend for themselves. Many never get the proper nutrition, education or care they need. These children then continue the vicious cycle as they try to survive by any means necessary; prostitution, drugs, gang violence and crime.
SAC Ministries committed to being a solution to this epidemic problem and established a Christian Orphanage in 2010, in Vellaturu, Krishna District, A.P. India. The home can care for up to 200 orphans, but at present they have 45.
Most orphans are severely malnourished. As a consequence, they are stunted in growth physically, emotionally, spiritually and mentally. SAC Ministries provides these children with consistent and loving care starting with their most basic needs; shelter, clothing and plenty to eat.
SAC Ministries also provides primary education and skills training for the youth, along with a strong Christian founding. Our ultimate goal is to raise our children to have a rich relationship with Jesus Christ.
"Whatsoever you have done for the least of these My brethren, you have done for Me." Matthew 25:40